Master Necky
This oversized vulture is more of a challenge than the last boss, but not by much. It's best not to stay in one place for long during this battle; Master Necky will spit out a nut each time he pokes his head on screen, and he is very accurate. You'll have to be good at dodging these nuts, as Master Necky cannot be attacked until just after he has launched his own attack.
Once he spits a nut, DK or Diddy need to hit Master Necky with a jump attack. It's often tricky to jump on him from the ground, so it's fortunate that a tire is located in the middle of the arena for the Kongs to bounce on. After five blows to the beak, this big, bad buzzard bites the dust.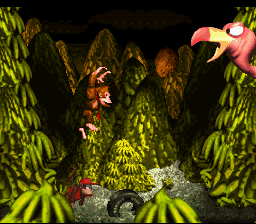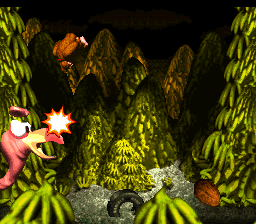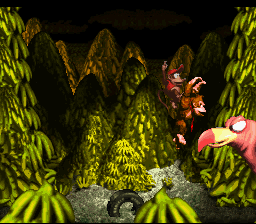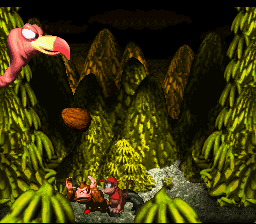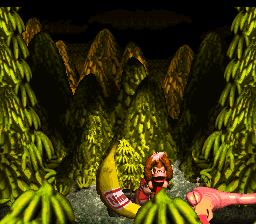 Got a great screenshot of Necky's Nuts?
Post your screenshot
here
for the chance to have it shown in this gallery.