I wanted to make a game a while back called 'Apes in the Woods'.
It was to be a simple point & click 'shooting' game, where you play as DK and try to defend Diddy and Dixie from all sorts of baddies.
Here's a concept shot I developed: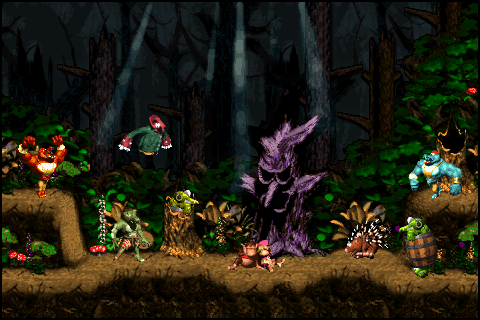 Baddies would enter the scene on either side (or occasionally top/bottom, perhaps), and you would have to click to 'fire' at them. Some would be easily defeated, others would take more shots, maybe some (like Klobber) would have certain vulnerabilities, but be otherwise extra tough. I figured there would be lots of ways to have plenty of character involvement, such as from Squawks, who could bring in extra ammo for you, or drop TNT on baddies.
I had so many cool ideas for this. Why must time be a limited resource...