Guys, if you are at all interested in hearing some excellent DKC track/rap mashups, check this out!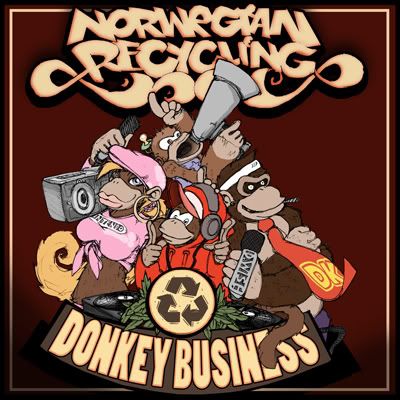 After just listening the first two tracks, I knew this was top-quality stuff. I've now listened to it all the way through twice and I'm totally loving it. Some very familiar music blended in awesome style with some of hip-hop's most popular and talented voices. After having listened to half of the tracks, I burnt it onto CD and resumed playback on my stereo. It was too good
not
to do that. This album is truly a fine piece of musical ear candy.
Not to be missed.
Download this now!
(
torrent
or
RAR
)
← links fixed November 2013
Even if you aren't an enormous hip-hop fan... At least you will LOVE the instrumentals.

Album Info / Tracklist:
Norwegian Recycling Discography
← added November 2013