That just looks soooooo great! Can't wait to see what's next with Clapper, Parry and the others.
Does Ellie's water-in-trunk mechanic work like it did in DKC3, or is that to be done? And in the actual levels, do you plan on doing the water like this: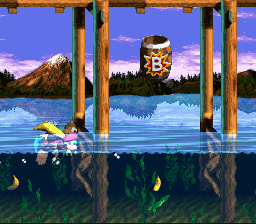 Or keep it 'flat' styled without the little top graphic?
Either way, this looks so good. Looks like something straight out of Rare's doors!